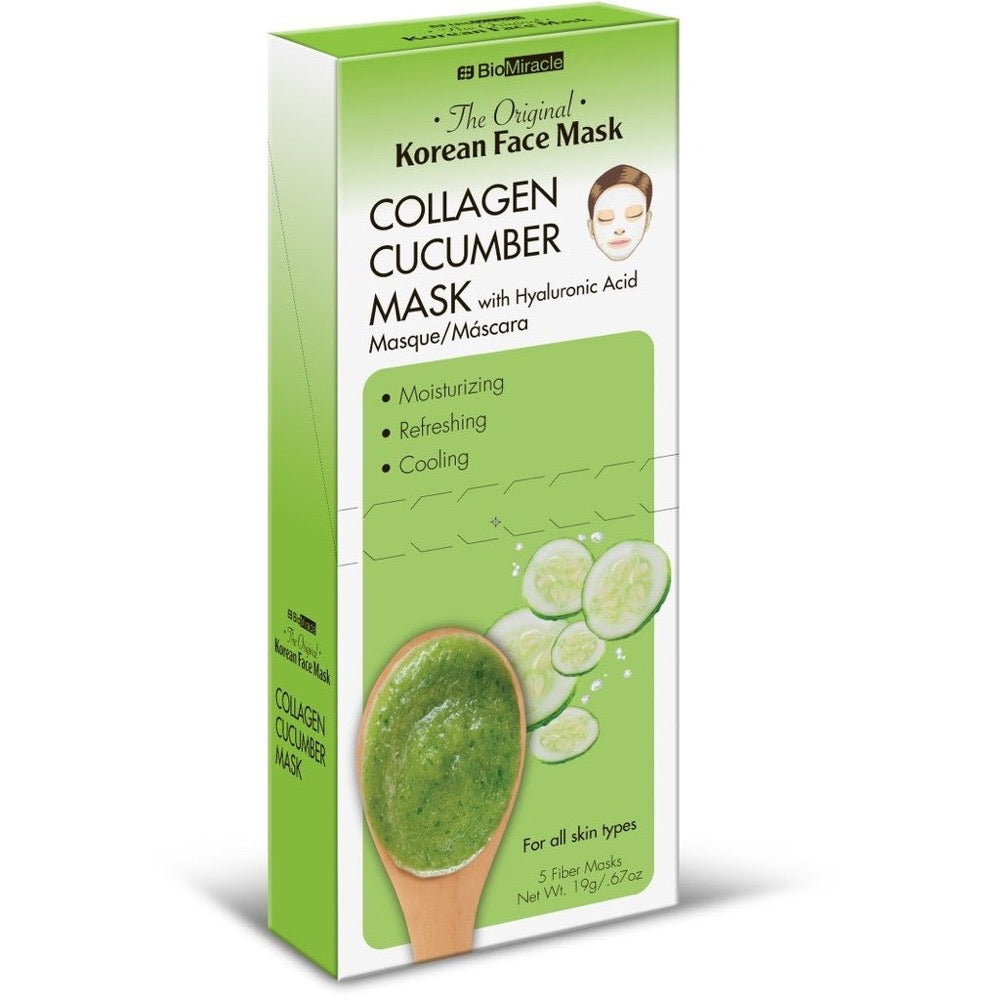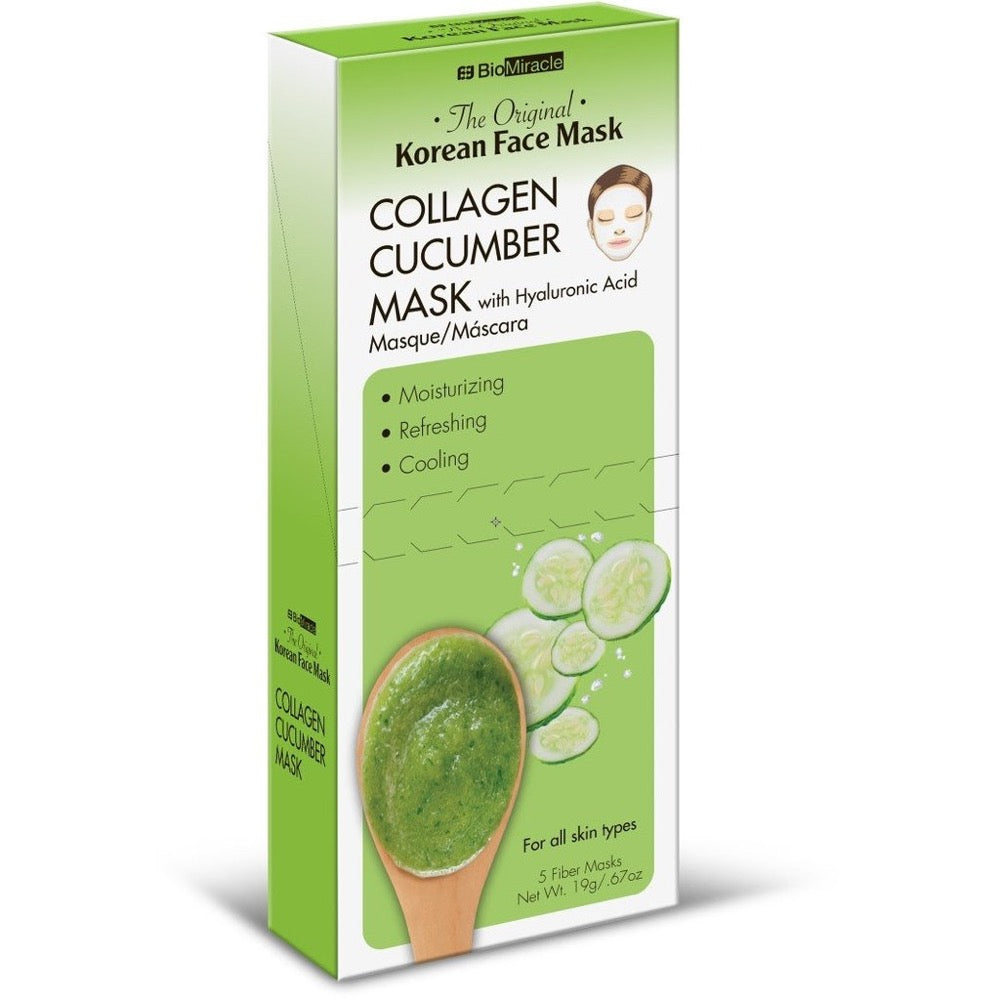 On Sale
BioMiracle Collagen Cucumber Mask 5pk
Delivers radiance; moisturising, refreshing, and cooling skin
Soften, hydrate, and relax your skin
Non-toxic natural formulas
Recommended for daily use
Clarifies and renews skin
Application Guide
Cleanse and dry skin (apply toner if available). Unfold mask, place it on the face, position the cut-out to your face.
Smooth mask over skin so there are no bubbles or wrinkles.
Leave on your face for 20 minutes.
Remove mask and massage in the remaining serum. After use discard the mask. Do not flush.