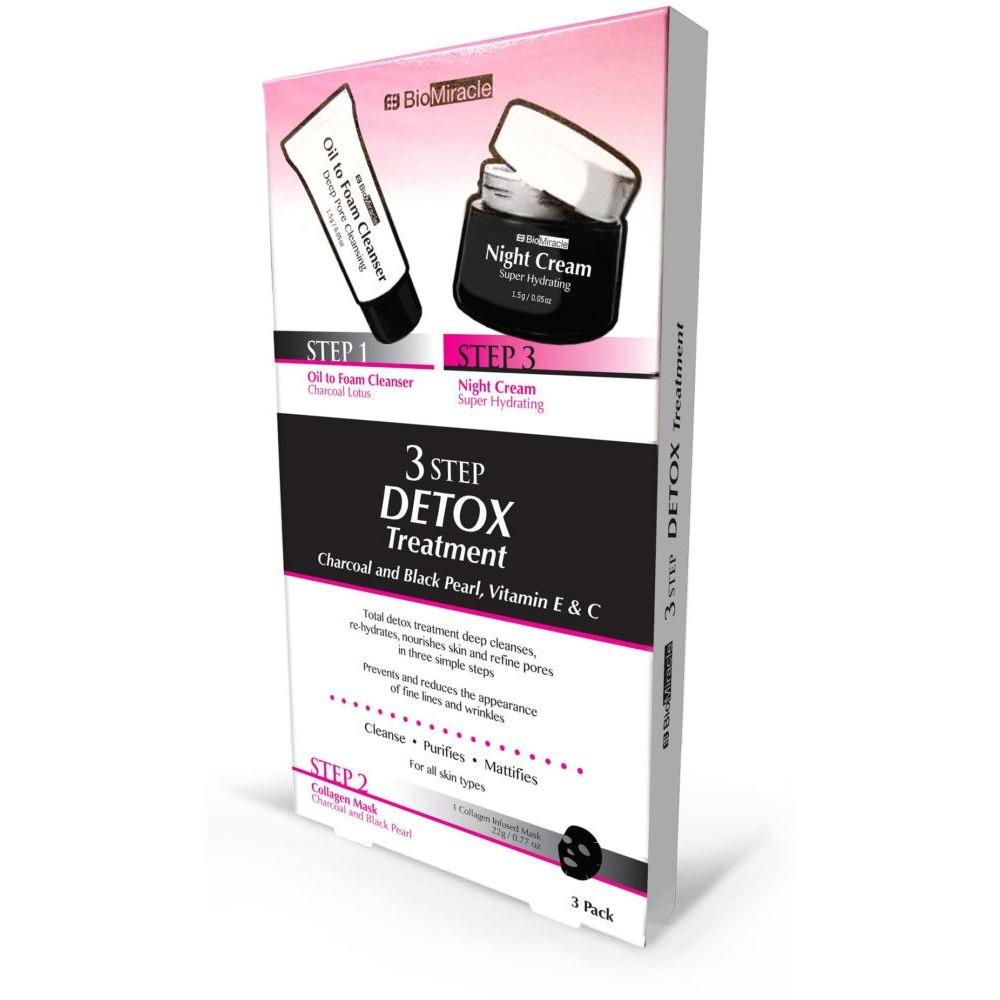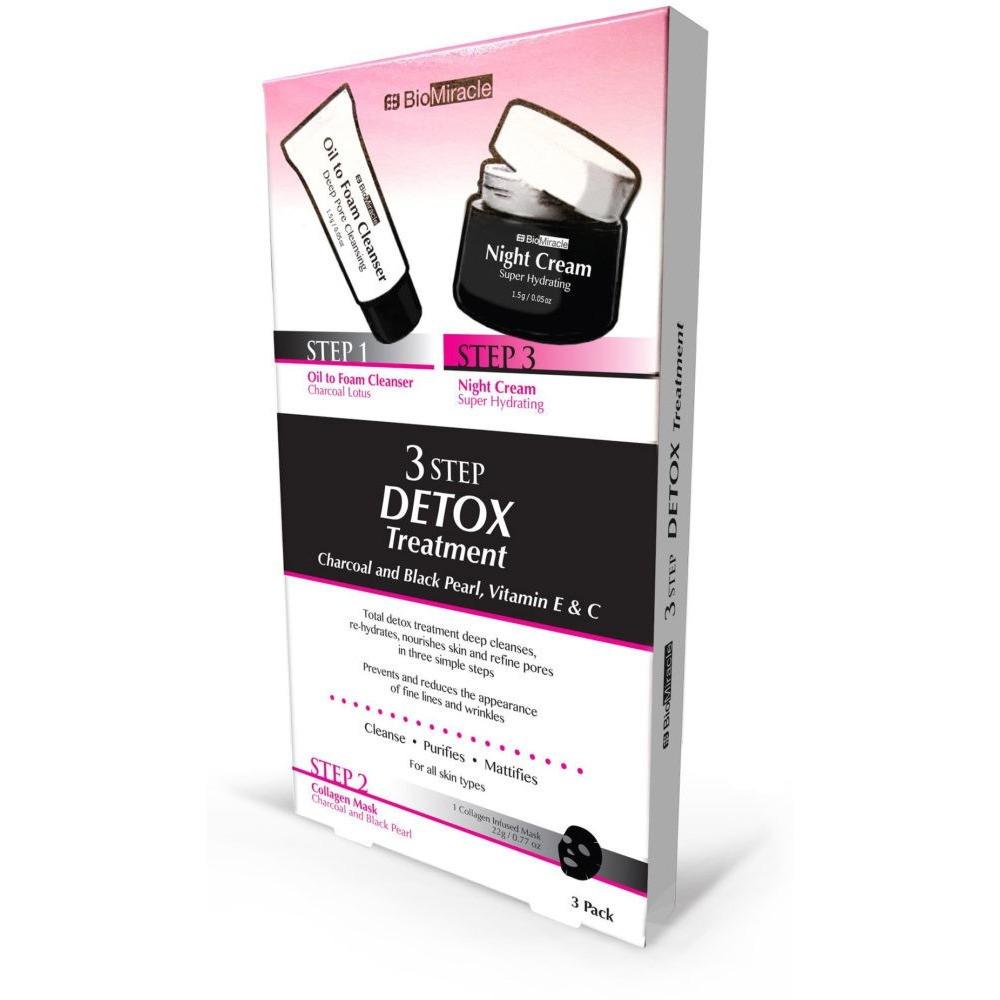 On Sale
BioMiracle 3 Step Detox Treatment - Single Pack
Charcoal and Black Pearl, Vitamin E & C
Total detox treatment deep cleanses, re-hydrates, nourishes skin and rinses pores
Prevents and reduces the appearance of fine lines and wrinkles
Purifies and mattifies skin
Directions
Apply (Step 1) Oil to foam cleanser to dry face, avoiding the eye and mouth areas. Massage in circling motions. Rinse off thoroughly using lukewarm water.
Tone skin. Remove (Step 2) Collagen mask from the package. Apply to face.
Remove the mask after 10-20 minutes. Pat skin gently to absorb surplus serum.
Open (Step 3) Super Hydrating Night Cream and apply an even layer to face.