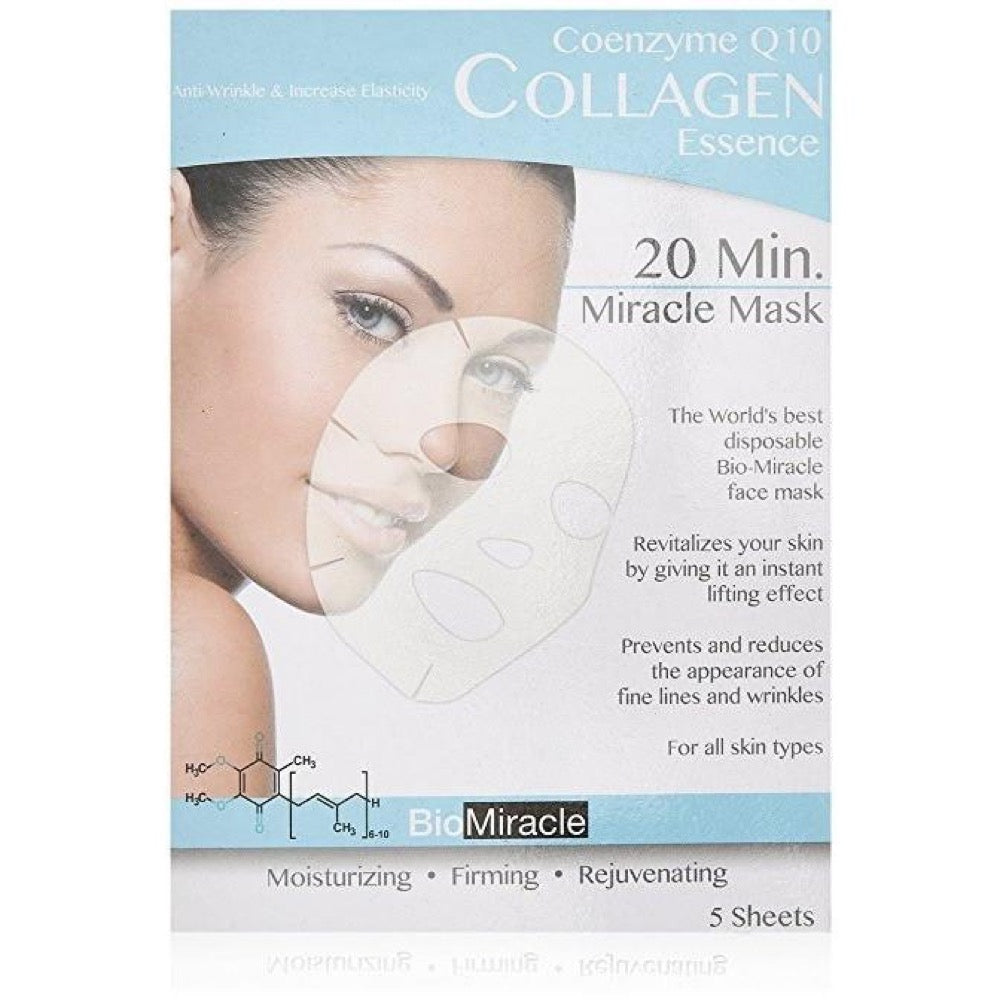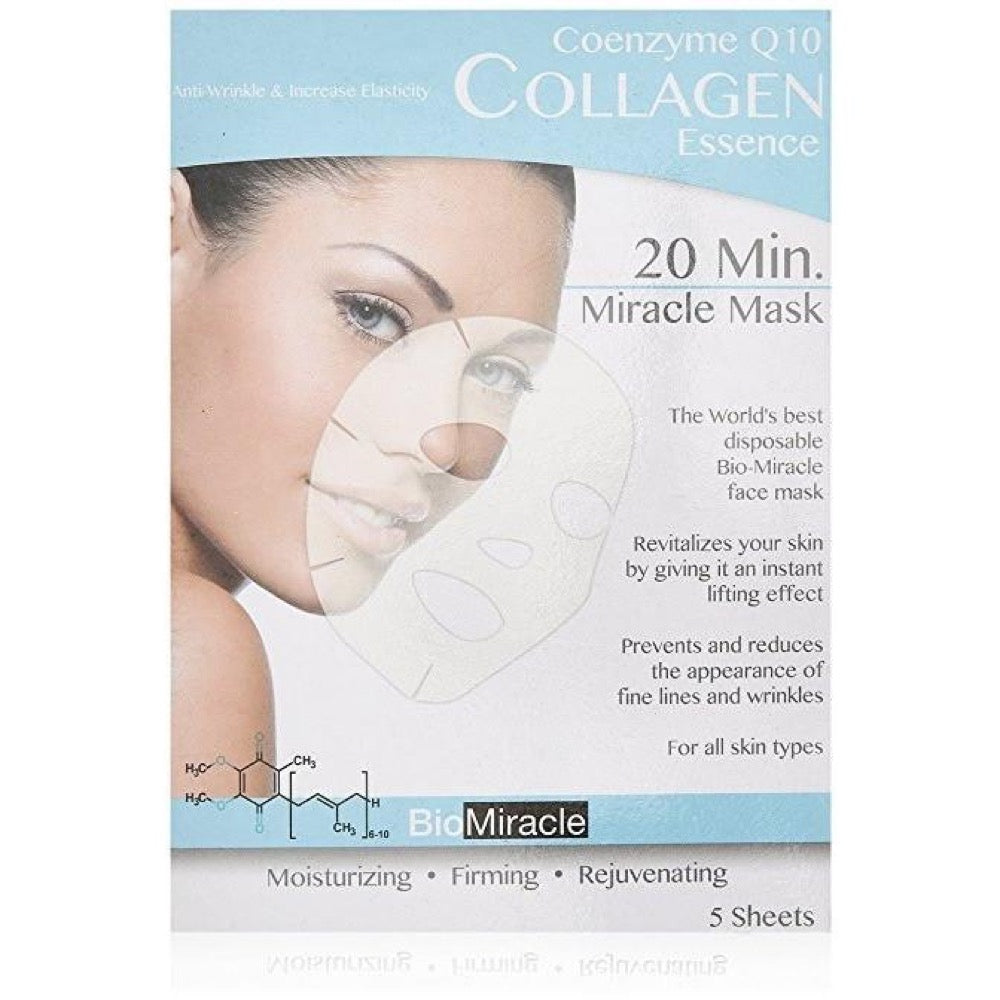 On Sale
BioMiracle Anti-Aging & Moisturizing Face Mask - Coenzyme Q10
Bio-Miracle Anti-Aging & Moisturizing Face Mask is a great form of skincare that moisturises & nourishes in just 20 minutes! The Bio-Miracle Mask revitalises your skin with an instant lifting effect that leaves you looking visibly younger in just one treatment. This Collagen Mask specifically increases elasticity, while effectively minimising and reducing fine lines and wrinkles. The Bio-Miracle Mask is the world's best disposable face mask. In order to target specific needs of every user, the Bio-Miracle Mask is also available in Vitamin C, Rose, Aloe and Green Tea.
Reduces fine lines & wrinkles
Brightens skin texture
Firming Affect
Made from the finest collagen essence
Easy application in just 20 minutes
Safe to use daily
Also available in Aloe, Vitamin C, Green Tea, & Rose
Directions
Cleanse and dry skin (apply toner if available).
Unfold the mask carefully and place the mask on the face, positioning the cut-out to your face.
Smooth mask over skin so there are no wrinkles or bubbles.
Leave on your face for 20 minutes.
Remove mask and massage in the remaining serum.  Do not wash after the application.
When your skin is dry, you may resume your normal skin care regimen.