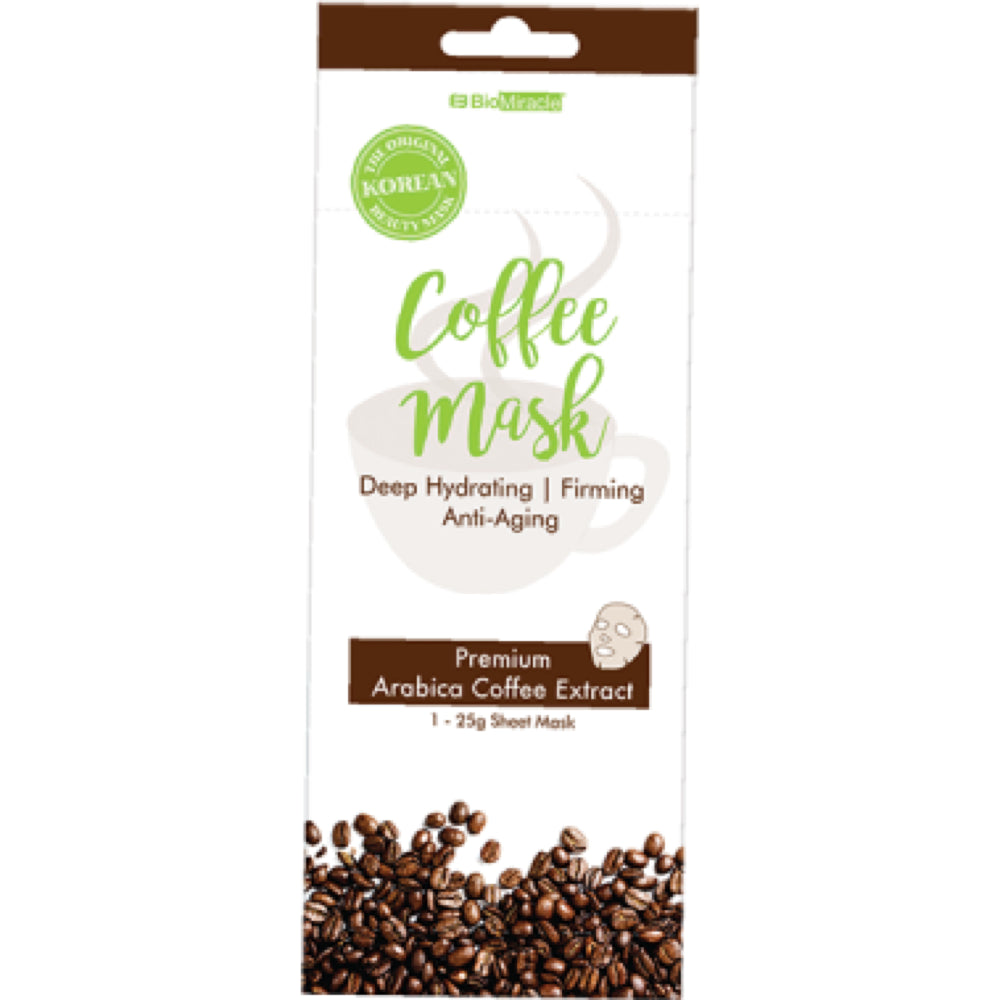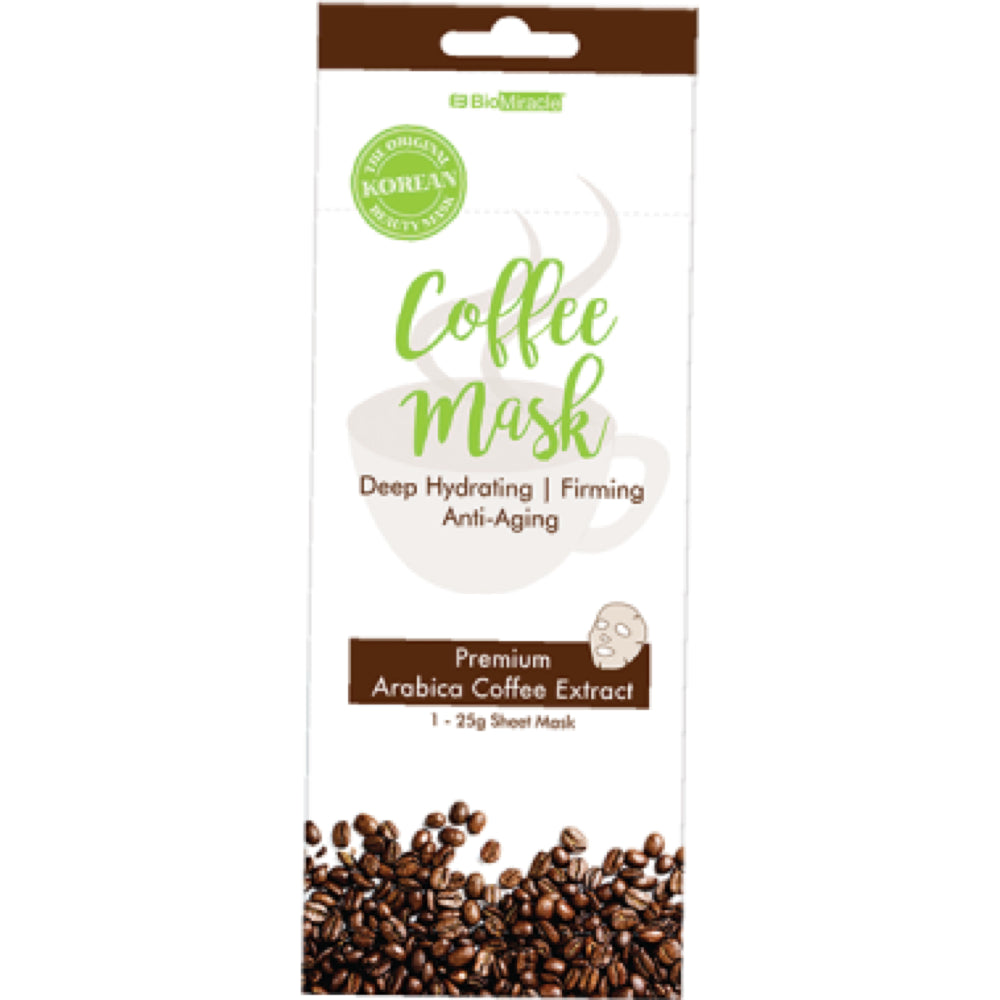 On Sale
BioMiracle Coffee Face Mask
Coffee mask is just the thing to kick-start your day. This soothing sheet mask purifies pore and hydrates the skin . Good for blemishes, large pores, and oily skin, this powerful must-have mask is for anytime, anywhere use and is certain to produce a clearer, healthier-looking complexion. 
Help stimulate the skin

Hydrate the skin

Has a Natural finish

Help reduce puffiness

Has antioxidants which help fight premature aging

Good for wrinkles, sun spots, and fine lines.